About Dr. Patrick Vaughan
Georgetown University School of Medicine, Washington, DC
Orthopaedic Surgery - Medical College of Virginia at Virginia Commonwealth University, Richmond, VA
Board-Certification, American Board of Orthopaedic Surgery
Professional Memberships:
American Orthopaedic Society for Sports Medicine
Fellow, American Academy of Orthopaedic Surgeons
Pierce County Medical Society
Washington State Medical Society
Dr. Vaughan has been practicing in the South Sound for over ten years. He is the medical director and team orthopedic surgeon for the Tacoma Rainiers (AAA franchise of the Seattle Mariners), and provides sports medicine coverage for Gig Harbor High School. He also is the team orthopedic surgeon for the University of Puget Sound and has worked with all of the school's varsity sports teams for over fifteen years. Dr. Vaughan was recently honored as Washington State Athletic Trainers' Association's Physician of the year for 2017.  Dr. Vaughan served in the U.S. Navy from 2001-2005 at the Naval Hospital Pensacola as a staff orthopedic surgeon.
Dr. Vaughan enjoys outdoor activities such as hiking, skiing, and golf, and spending time with his family, especially sports with his two children.
"I take the time to understand each patient's unique circumstances in order to recommend the best treatment option for the specific injury and lifestyle goals. The partnership between physician and patient is essential to reach the goals of peak performance, prevent future injuries, and promote lifelong fitness. I provide a combination of compassionate care and technical expertise."
Dr. Patrick J. Vaughan, MD
Feedback from Our Patients
"Dr. Vaughn inspires confidence from the moment he steps into the room. He is the consummate professional in every sense. Kind, compassionate and he takes the time to not only answer questions but to be sure to do the right thing. If you're looking for an orthopedic surgeon of the very first order, you've found him in Dr. Vaughn."
"Gratefulness fills my heart and soul for how I feel with this new life free from the deep throbbing chronic pain inside my hip. This is an organization of experts from front desk, support staff, and doctors. Very proud to be cared for by Puget Sound Orthopaedics."
"Dr. Vaughn was direct and to the point about my son's injury, while staying professional and kind. His knowledge and experience with sports medicine and baseball in particular, was impressive. We finally got the answers we've been looking for."
"I have had the best care throughout all my procedures. I have recommend Dr. Vaughn many times. Over the last few years I have had a new right hip, new left knee and treated most recently for a broken arm. I trust the doctors and the wonderful staff at the Gig Harbor and the Tacoma office. Thank you to all."
"I have to say that I am totally glad that I saw Dr. Vaughan and Puget Sound Orthopaedics for my knee. Everyone that I interacted with for my treatment was kind, warm and professional. All of the clinic staff at all three locations were wonderful. I will definitely use you again if I need any future treatments, hopefully not though. Thank you again for taking such great care of me."
"Dr. Vaughan is a fabulous surgeon and 12 years later his work is still performing great. At that time I was 105 lbs heavier than I am now, even under the weight strain of the past my knees today work perfectly fine. I sincerely thank Dr. Vaughan for his excellent care and workmanship."
"I visited Dr. Vaughan for chronic hip pain, with the expectation I would need a hip replacement in the near future. Dr. Vaughan was very thorough in his questioning and gave straight forward easy to understand explanations as to my condition. His recommendation to hold off on surgery until we tried less invasive alternatives made me feel as if he had my best interest in mind. I would highly recommend Dr. Vaughan."
"It was my mom who saw Dr. Vaughan. She was very pleased with the experience. Nice, calm office, very professionally run but with a warm and welcoming feel to it. Dr. Vaughan was great. Did not rush the examination or his advise and gave her options to try before having to face knee replacement. Her knee is feeling much better already and she is looking forward to her follow up visit concerning her left knee."
"Dr. Vaughan is a top notch surgeon! He recently replaced my knee and I cannot say enough good things. Surgery went great! Recovery has gone better than I had anticipated. He will definitely be doing my other knee. Staff always courteous and makes being a patient less stressful."
"Dr. Vaughan is a miracle worker. I had a serious knee injury that required two surgeries, a bone graft and a rare repair called a MACI repair. Even though I was one of only a few MACI repairs he'd done, I felt confident in his abilities. He repaired by knee and I am back to being fully active again. To say I'm grateful for his abilities and professionalism is an understatement."
"Dr. Vaughan is a very knowledgeable and thorough doctor. I feel he really cares for all his patients, treating them with respect and explaining everything."
"Dr Vaughan was recommended by a close friend and I'm so happy I took his advice. I slipped on a hill and tore my right quadricep off my knee cap. It's been 9 months now since the surgery. I just returned from a fishing trip on the Dean River in BC, wading 8 hours a day for 6 days, not using a wading staff and I didn't fall in! I can't thank Dr. Vaughan enough. I'm a sales rep for fly fishing equipment and fishing is my life. I'm 69 years old and looking forward to many more years of fishing."
"I went to see Dr Vaughn for a second opinion about numbness and tingling in my arm. The neurologist said the EMG indicated it was my rotator cuff, but he couldn't elicit any symptoms. I really wanted to ask somebody who that was their specialty. Turns out it's more likely my neck, but I will try physical therapy as recommended before I move on to the spine person. I have full confidence in Dr Vaughn. He was quick and courteous, very thorough, and answered all my questions. Highly recommend!"
"From when I walked in until I left I felt like the staff as a whole cared. The nurse that took me back listened to everything I said. Within a couple minutes the doctor came in. He listened to what I said checked my issues and explained the plan of action so that I understood and wanted a follow-up in 4-6 weeks. I would recommend Dr Vaughan."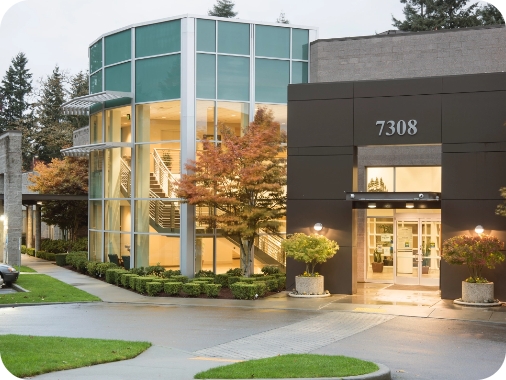 7308 Bridgeport Way West
Suite 201
Lakewood, Washington 98499
1724 West Union Avenue
Suite 100
Tacoma, Washington 98405
2727 Hollycroft Street
Suite 410
Gig Harbor, Washington 98335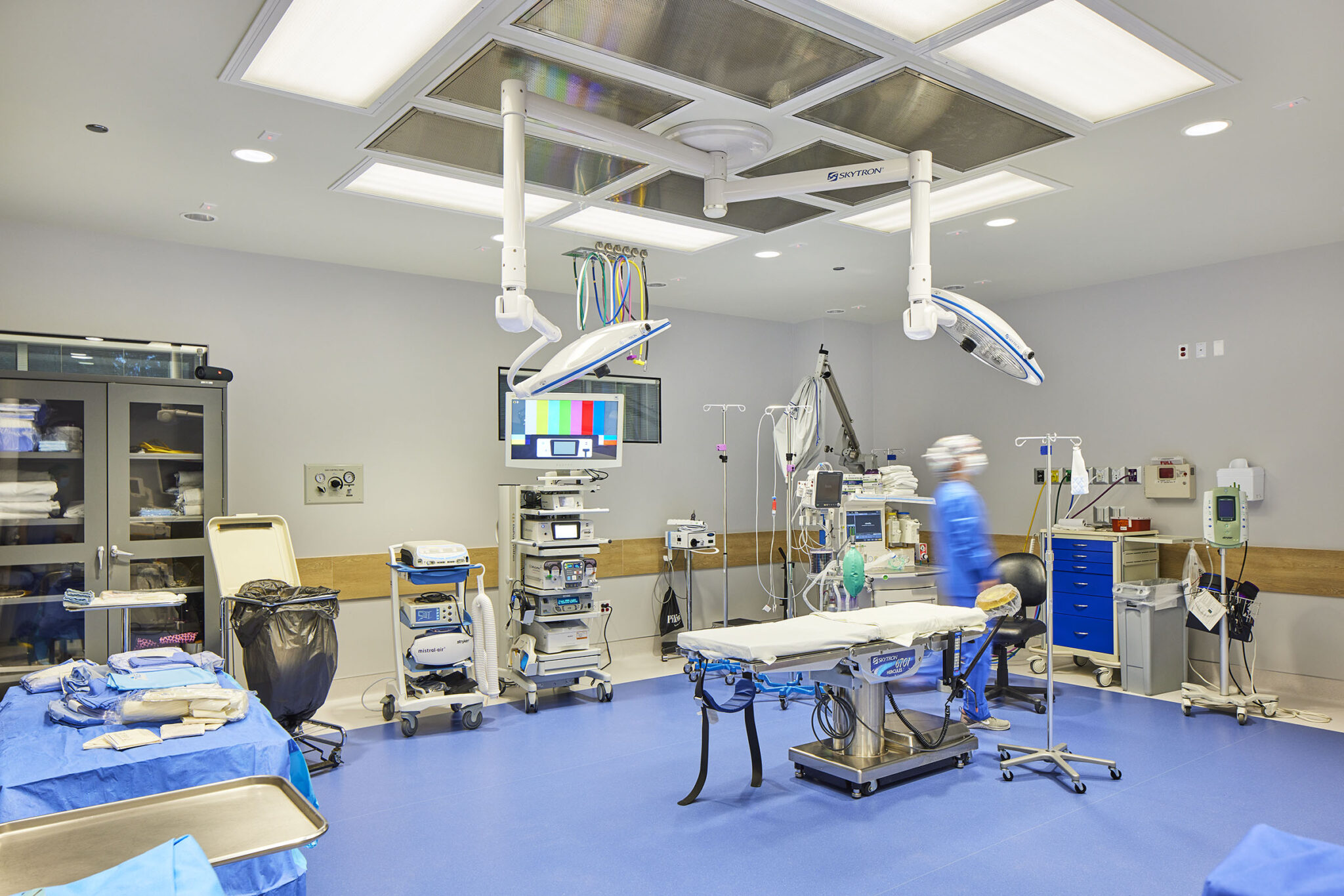 Puget Sound Surgery Center
7308 Bridgeport Way West
Suite 102
Lakewood, Washington 98499