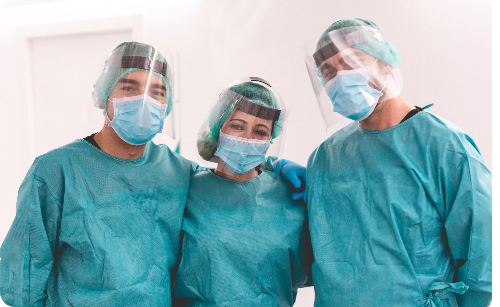 Proliance Puget Sound Orthopaedics is the largest independent bone and joint practice in Pierce County. In addition to three clinic locations in Lakewood, Tacoma and Gig Harbor, we also operate Puget Sound Surgery Center, an outpatient ambulatory surgery center, and Puget Sound Imaging, an MRI diagnostic imaging suite. Our team comprises of 18 orthopedic physicians, 2 podiatrists, 10 physician assistants, and a 100-member support staff. We work together with the common goal of delivering expert, individualized, and compassionate attention to every patient. Staff and providers treat the patient as a whole, guided by a set of core values that are at the "HEART" of our mission – H.E.A.R.T. stands for Honesty, Empathy, Accountability, Respect and Teamwork.
To view current openings and apply for a position, please visit proliancesurgeons.com.
Thank you for your interest in a career at Proliance Puget Sound Orthopaedics.