McGill University, Montreal, Canada
Orthopedic Surgery - Gill University, Montreal, Quebec, Canada
Orthopaedics - Royal College of Surgeons, Ottawa, ON, Canada
Orthopaedic Surgery - American Academy of Orthopaedic Surgeons, Rosemont, IL
Board Certified - American Board of Orthopaedic Surgery
Professional Memberships:
American Academy of Orthopaedic Surgeons
Pierce County Medical Society
Shriners Hospitals for Children, Member and Board of Trustees
Washington State Medical Association
Washington State Orthopaedic Society
Western Orthopaedic Association
W. Brandt Bede is a board-certified general orthopaedic surgeon in both the United States and in Canada. He specializes in a variety of orthopaedic conditions treating the upper and lower extremities. After Dr. Bede's medical education, he was active duty United States Navy as an orthopaedic surgeon in 1976 and 1977. He has been an orthopaedic surgeon in the Tacoma area since that time. Dr. Bede has contributed to his community for many years as a member of the Pierce County YMCA Camp and Foundation Boards, and the Tacoma Rotary Club. He has also been very involved in Shriners Hospitals for Children, as a Chairman of the Board of Governors and holding membership on the Board of Trustees and Board of Directors. Dr. Bede has had a lifelong interest in the history of logging locomotives and served on the Western Forest Industrial Museum board for 12 years.
"My one-on-one relationship with my patients is paramount, yet they can take advantage of the strengths of this group practice, including immediate consultations, coverage by my colleagues when necessary, and a top-notch office staff."
Feedback from Our Patients
"I have seen Dr. Bede since 1984. His thoroughness has always been a strong point."
"Dr. Bede explained my condition and showed me the x-rays, explaining what he was doing in a manner that I understood."
"I enjoyed talking with Dr. Bede. He looks at you like he is there for you and is in no rush to get to the next 'thing'."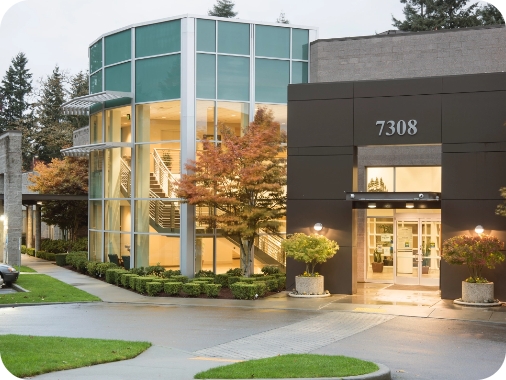 7308 Bridgeport Way West
Suite 201
Lakewood, Washington 98499