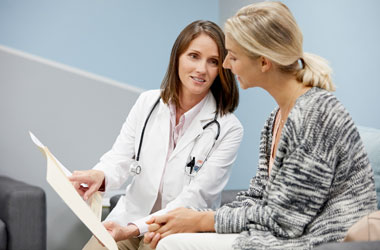 We are committed to providing you with comprehensive orthopedic care and we want to make sure you are aware of our billing practices, including the insurances we accept and the insurance authorizations processes.
Cash is not accepted at any of the Puget Sound Orthopaedics locations.
Co-pays and other balances can be paid by card. We accept Visa, Master Card, Discover and American Express.
Co-payments are due at the time of service.
Patients are responsible for the charges associated with care even when insurance benefits are in place.
We encourage you to contact the PSO billing department directly with any questions at 253.319.3319, option 7.
The bill pay portal is on Proliance Surgeons website, whom we are affiliated with.
Make separate payment transactions for Puget Sound Orthopaedics and for Puget Sound Surgery Center. Each facility statement has a different account number and multiple account numbers cannot be paid on the same transaction.
You will need your account number located on your statement to process the payment.
For security purposes, we are not able to take payments over the phone.
The below lists are a helpful guide. A full list of our current contracts with insurance companies and government payers can be found here.
We contract with the following major insurance companies:
AARP Medicare Complete (United Medicare Complete)
Aetna
Ambetter
Amerigroup
Cigna
First Choice
Humana MedAdvantage
Kaiser Options and Access PPO
Lifewise
Medicare
Molina
Multiplan
OCN insurance products
Premera (Blue Cross Blue Shield)
Regence (Blue Cross Blue Shield)
United Healthcare
United Military (Tricare)/ CHAMPUS
WA State Labor and Industries
WA State Workers Compensation
We do not contract with the following insurance companies:
Community Health Plan of WA
Coventry
Humana commercial products
Kaiser Core HMO and Medicare Advantage
PacMed Clinics/ US Family Health Plan
United Community Plan (United Medicaid)
United Health Care Blind and Disabled
United Community Plan (United Medicaid)
Note: Clinics referring patients with any insurance that we are not contracted with must begin the insurance authorization process directly from the clinic.
Special Testing Authorizations
Special testing includes MRI, bone scan, doppler studies, joint and spine injections, CT/CAT scans, DEXA scans, ultrasound, and EMG. Insurance processing times vary depending on your insurance. If you have not been contacted within the estimated time frame, then contact your scheduler. Review our Special Testing Notification for more information.
We will obtain the surgery authorization for you from your insurance, whether you are having surgery at our outpatient facility, Puget Sound Surgery Center, or at the hospital. Insurance processing times vary depending on your insurance. Review our Surgery Scheduling Checklist for more information.
Puget Sound Surgery Center Billing
You may receive separate statements for your surgery from:
Puget Sound Surgery Center
Proliance Surgeons Inc.
Puget Sound Orthopaedics
Pacific Medical
Anesthesiology
Lab and/or pathology